Saving a Species
Partnering with Landholders in Koala Habitat Restoration
Saving a Species
Partnering with Landholders in Koala Habitat Restoration
Collaborations
-
LP024-008
The issue
With a declining population due to fragmented habitat, heatwaves and disease, koalas on the Liverpool Plains face an uncertain future. Unlike coastal regions, koalas 'west of the Divide' most typically live and traverse the landscapes of privately owned land. Their continued survival therefore depends on the involvement of private landholders in conserving and enhancing remnant native vegetation and creating new habitat using corridors.
The solution
In 2017, Tamworth Regional Landcare Association (TRLA) acquired a 'Saving our Species' grant from the NSW Government to restore 30 hectares of new koala habitat on private land across the Gunnedah and Liverpool Plains Shires.  A Gunnedah-based Project Steering Committee was established, and an expression of interest process undertaken to find suitable landholders to be involved.
Involving an ecologist, ensured that the farm revegetation projects were designed to a high standard with a diverse number of koala food and shelter tree species included, as well as native shrubs for supporting biodiversity. Corridors were typically at least 30 metres wide, and linked existing woodlands.
The Local Landcare Coordinator managed the project, and supported all participating landholders from start to finish. TRLA set up individual management agreements with landholders, who contributed 50% of the estimated cost. Local Landcare experts assisted with building capacity, by speaking at koala field days that were convened as part of the project.
The project relied heavily on the NSW Landcare Program through Coordinator time to plan, implement and evaluate the project. Multiple stakeholders and community partners were engaged to provide in-kind support or expertise. 
The impact
This project reached completion on 30 November 2021 with the submission of a final report to the Department of Planning, Industry and Environment (DPIE) documenting all aspects of project delivery; outcomes achieved; learnings and recommendations.  The project exceeded expectations, with 45 hectares of new habitat created, and 42 hectares of existing remnant conserved. The project has created a new community of practice among participating landholders who have planted almost 10,000 trees between them.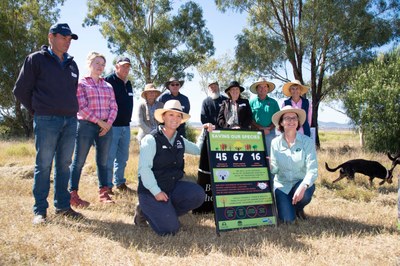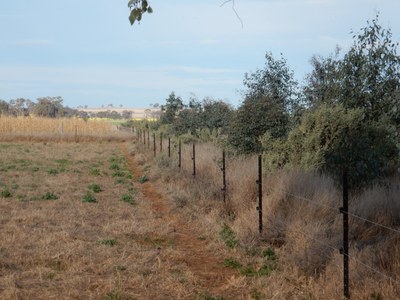 Key facts
Grant: 'Saving Our Species' (NSW DPIE)
Total Funding: $145, 000
No. of participating landholders: 16
Hectares of New Habitat: 45
Trees & shrubs planted: 10,000 approx.
Project Partners