Biological Weed Control
Reaching Out
-
MEPAAW‐SE‐02
The issue
Around the Braidwood/Bungendore area there was limited knowledge in the farming community about the use of biological control agents for weed management. The purpose of the workshop was to provide information about biological control agents and how they are used in the community.
The solution
We partnered with the Small Farms Network and the Braidwood Urban Landcare group to hold two workshops. 
The Small Farms Network Capital Region held a Farmers Postcard -Biological Weed Control on Friday 24 May 2019 in Bungendore. The presenters were Neville Plumb, Senior Biosecurity Officer from the Queanbeyan Palerang Regional Council and Mick Neave, Technical Officer from the CSIRO.
Braidwood Urban Landcare Group held a Weed Bio-control workshop on Saturday the 25th May in Braidwood. The presenters included Neville Plumb, Senior Biosecurity Officer from Queanbeyan Palerang Regional Council, Donna Hazell from Braidwood Urban Landcare. Topics included local bio-control options, weed indietification, intergrated weed management, the role of goats and grazing in weed control. This event included a field visit to the Braidwood Commons, currently being managed by Braidwood Urban Landcare, using intergrated weed management approaches. 
Displays of biological control agents and also specimens were present for people to gain greater understanding. St John's Wort, Patterson Curse, Blackberry and English Broom were discussed in detail, however, other weeds like Serrated Tussock and African Lovegrass were also part of the conversation. A range of handouts were available including the Weed Wise Application and Weed Wise Website flyer, Local Land Services Weed Management Planner, Molonglo Catchment Group Weed Identification Guide and individual weed fact sheets.
Key best practice messages promoted
Identification and monitoring using DPI Weed Wise tools and applications.

Integrated weed management.

Awareness of biosecurity.

Biocontrol - incorporation as a control tool and how to use.
The impact
34 people attended the the workshops and all reported an increased in understanding of invasive species management. 
The No Space for Weeds and DPI weed wise app was promoted via socail media and newsletter reaching 799 people within the Small Farms Network, Upper Shoalhaven Landcare and Braidwood Urban Landcare networks.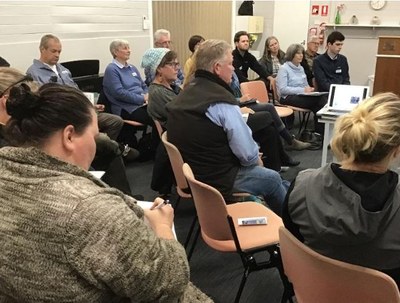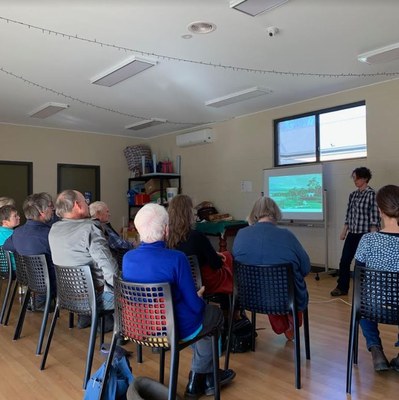 Key facts
34 people attended the the workshops
Project Partners