Bombay Landcare Revegetation
Revegetating and Revigorating Bombay after the fires
Bombay Landcare Revegetation
Revegetating and Revigorating Bombay after the fires
Community Participation
-
LP033-002
The issue
The 2019/2020 bushfires resulted in a loss of local habitat for our native fauna, leaving the landscape fragmented and without habitat complexity or structure. Native fauna need complex and diverse habitat for nesting, foraging, shelter and stepping stones and corridors to assist them to move safely across the landscape.
Not only did the fires result in a loss of local habitat, it also impacted the mental well-being of the local landcare residents who have been working hard for years to look after the landscape. 
Generally after bushfires, you need to allow time for recovery and keep on top of the increased weed burden that comes with disturbance. Many landholders wanted to jump in and replant burnt areas, however these areas can be very difficult to plant in. 
The solution
Bombay Landcare, with funding from the Australian Government's Communities Environment Program, designed local revegetation projects to increase landscape resilience, add structural complexity and diversity, increase habitat stepping stones and corridors across the landscape.Projects targeted areas adjacent to burnt areas to help with the recovery of habitat as well as the mental well-being of the local residents. 
Upper Shoalhaven Landcare helped the group to identify local species that were suitable and that would help to increase diversity and habitat.
Landholders collected plants from the Upper Shoalhaven Landcare office and received support on planting techniques, preparation and maintenance. Visiting the office also provided landholders with a chance to debrief with the local coordinator about the fires, their experience, how their land was recovering and how they were going emotionally and mentally after the fires. This has helped to strengthen the landcare network in the Bombay area.
The impact
10 local landholders planted 3000 plants in the Bombay Area contributing to 10Ha of changed management area for revegetation, riparian protection and erosion control.
30+ hours of support to local landholders through species selection, revegetation design and bushfire recovery support. 
Increased connection and communication with the Bombay Landcare group
Increased awareness of bushfire recovery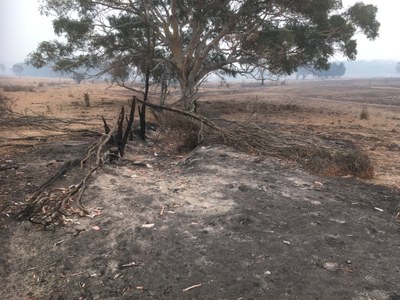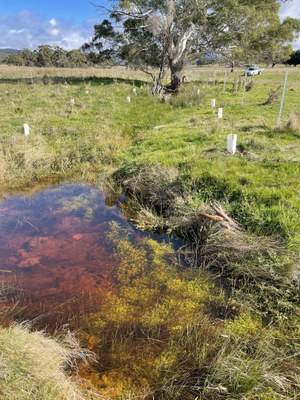 Key facts
3000 plants planted
10 Ha of changed management
10 landholders involved
15 Volunteers involved
Increase in knowledge and skills in revegetation techniques, plant identification, and habitat requirements for local fauna.