Landcare Calendar
Engaging primary school children, teachers & the community in the Upper Snowy with our annual calendar.
Landcare Calendar
Engaging primary school children, teachers & the community in the Upper Snowy with our annual calendar.
Local Links - Stronger Communities
-
LLCI027-001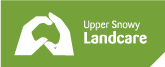 The issue
A big challenge for all Landcare Groups is engagement with the younger generation.  Whilst Landcare has a high brand recognition, the fact is that Landcare groups are run by the older generation and it is vital that we create a profile for Landcare within younger children to ensure ongoing support for Landcare into the future.  Engaging primary school students is a key way to achieve this - and the challenge is how to not only connect with our local children but also how to work with our local schools when they have so much going on already.
The solution
Upper Snowy Landcare worked with a number of our local primary schools to create an annual Landcare calendar.  In 2016 our Landcare Coordinator visited all the participating schools and spoke at their assemblies about the role of Landcare and about the theme for our 2017 calendar.  Our theme for 2017 was "Loving our Monaro Trees" and it was inspired by the Landcare group's work in the area tackling the huge problem of tree dieback on the Monaro.
Visiting and speaking at the school assemblies was a fantastic opportunity to connect with both the students and the staff at the school and to pass on the Landcare message.  The teachers are then given an information sheet about the calendar theme (which they can then use as a lesson plan if they like) and students create artworks that are inspired by that theme and are submitted to be considered for inclusion in our calendar.
The impact
The calendar is printed locally and distributed to all students at the participating schools.  The calendars are also supplied to the local visitors centres in Jindabyne & Cooma and they are a great way of spreading the "Landcare" message to the wider community and even to visitors from outside our region.
There is no doubt that these calendars have a great impact on the profile of Landcare in the region - many people wait each year for our calendars to be release, they are a colourful and bright design that appeals to most people.  It is a fantastic way for Upper Snowy Landcare to engage with the locals schools, teachers and students in a positive and meaningful way that has such an obvious and lovely end result for everyone concerned.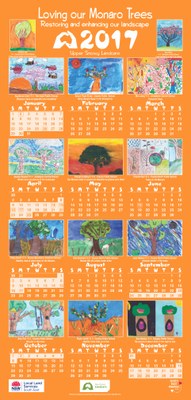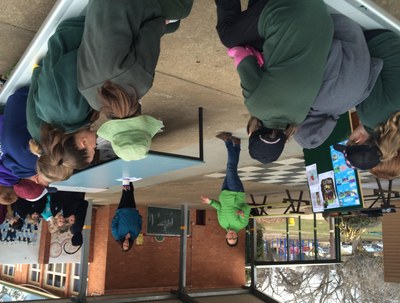 Key facts
Upper Snowy Landcare engaged schools, teachers & students each year by getting them to create artwork for our annual Landcare calendar.
It is a great way to get students to focus on an environmental issue through the calendar theme that inspires their work.
The calendar also increases the profile of Upper Snowy Landcare in our area and beyond as it is distributed in our area and also at the local visitors centres.