Bush Tucker in Walgett
Local Links - Stronger Communities
-
LLCI022-025
The issue
The North West district has a variety of bush tucker including; bush bananas, passionfruit, wild lime, emu eggs and tomatoes. However, it has become apparent that within the local area there is a lack of knowledge surrounding the edibility and uses of locally sourced food.
Landholders in the Walgett shire expressed an interest to develop their understanding about the classification between weeds and edible native plants that are present on their properties.
The solution
With the Dharriwaa Elders Group and the Walgett Aboriginal Medical Service, NWPSG enlisted Clayton Donovan, Australia's only hatted Indigenous Chef to present multiple demonstrations using bush tucker sourced from the Australian landscape. Clayton made adaptions to the well-known dish, San Choy Bow, using kangaroo mince and lemon myrtle to incorporate a native taste.
Ted, a Dharriwaa Elder sourced bush food from the local area to educated the attendees on the native food available within the Walgett area.
This presentation was made possible through funding supplied by North West Local Land Services with other Landcare groups.
The impact
In separate sessions at the Euragai Goondi and Walgett Community College, Clayton prepared food whilst discussing with the audience his passion for the use of bush tucker. He highlighted upon his background as a chef, the incorporation of bush tucker on the international food market and opportunities that can be capitalised within the native food and health markets.
Ted used his knowledge of the local lands to gather edible tucker to develop awareness of what is readily available throughout different seasons of the year, locations and harvesting methods. This enables the next generation to have the foundations to allow for the continuation of their culture.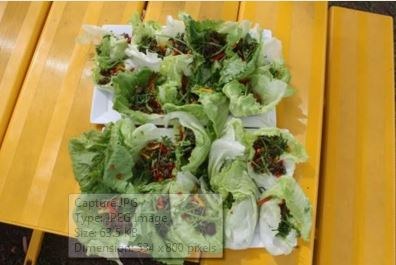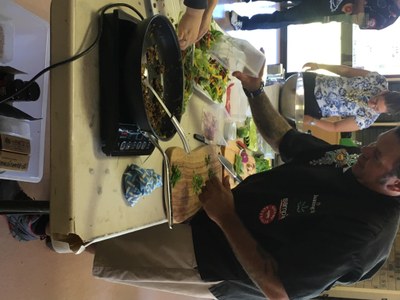 Key facts
45 Attendees over 2 demonstrations
Presented by Australia's only hatted indigenous chef, Clayton Donovan
Tastings of local bush cuisine
Project Partners