Mouse Control Workshops: Regional Road Show
Steve Henry brings the best of CSIRO mice control knowledge to Walgett
Mouse Control Workshops: Regional Road Show
Steve Henry brings the best of CSIRO mice control knowledge to Walgett
Collaborations
-
LP025-05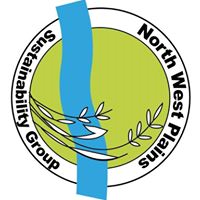 The issue
Good seasonal rainfall during 2020 saw mice numbers reach plague proportions following the winter cereal and pulse harvest. The prospect of two winter crops in a row, with huge economic impact post drought meant that mice numbers had to be controlled.
The solution
Coonamble Landcare, RAMHP, GRDC, CSIRO and NWPSG collaborated to bring Steve Henry from the CSIRO to Walgett as part of a northwest road show.
The impact
Thirty-nine participants met with Steve at the Walgett Sporting Club to discuss mouse control and mouse control research. Steve conveyed a number of easy methods for mouse control to the workshop participants, such as  checking behind the sowing rig. Discussions also included baiting, work, health and safety and impacts on off-target species.
Learnings
Well received, simple take home messages. Numbers were about 50% of expected, rain a few days prior was cause of this.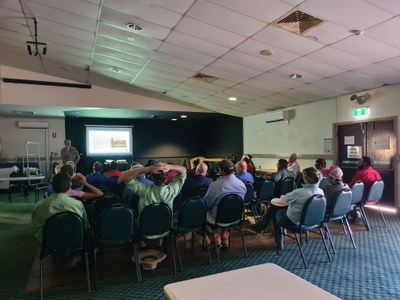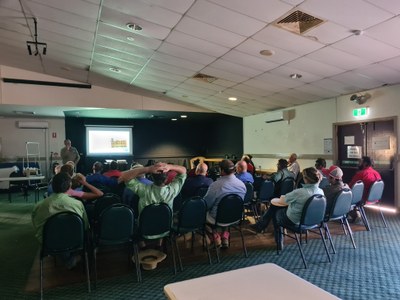 Key facts
Mice Control
Winter Crop
FAST ACTION REQUIRED
Bait Safety