Wangi Peninsula Landcare evolved from Wangi Peninsula Advisory Committee, building on the good work achieved since 1987.
Wangi Peninsula Landcare and 
Wangi Peninsula Advisory
Committee achievements
include the placement of
extensive tracks, walking trails,
seats and bush regeneration to
aid in natural resource
management and social
amenity.
By working alongside NPWS Officers volunteers enhance their knowledge
and experience in bush regeneration furthering their skills and abilities in
protecting our natural resources.
Wangi Peninsula Landcare enjoy working in the many and various plant
communities of Lake Macquarie State Conservation Area and would love to
share with you their experiences in volunteering for our bush.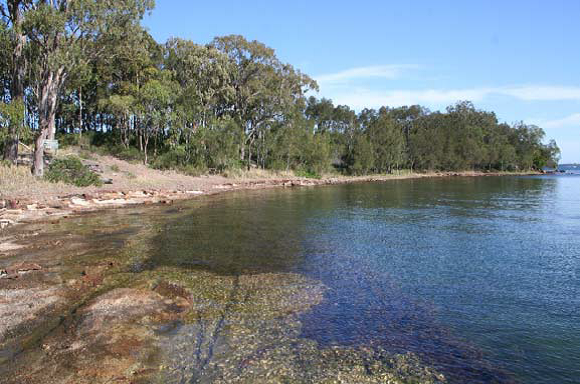 A view of Wangi Point from the rock platform, looking south. (Image: D. Hilder)
Download group KML