Grazing Group
Making hard decisions with the support of your peers
Grazing Group
Making hard decisions with the support of your peers
Stronger Together
-
LLCI003-010
The issue
Many landholders face challenges in managing their enterprises but often their peers are facing the same issues. Sharing a problem and working through ways to deal with it, is one of the benefits of a community of practice. For over ten years, Watershed Landcare has supported a group of farmers who make up the Grazing Group. Originally based around the Rylstone district, this group has now expanded to benefit landholders from the whole area.
The solution
Supported by Watershed Landcare and the Coordinator, the group generally meets quarterly to coincide with season decisions that members are facing. Together with one or two members, a topic for the gathering is decided upon and a members is nominated as a host. Visiting the host's property, hearing their story and seeing their farm is a key activity of the group. A "round the group" update is shared by those present, where issues such as stocking, breeding decisions, livestock sales or any other problems are openly shared and discussed with the group. A circle of trust exists with the group that enables open and honest discussions to take place. 
The impact
When members are facing tough seasons, like the current drought, the group provides support and a social outlet for group members. An annual bus trip to look at innovative and leading farms and agricultural businesses are also a key part of what makes this a successful group.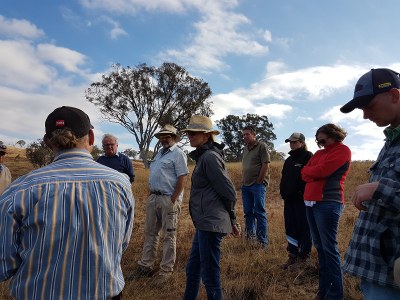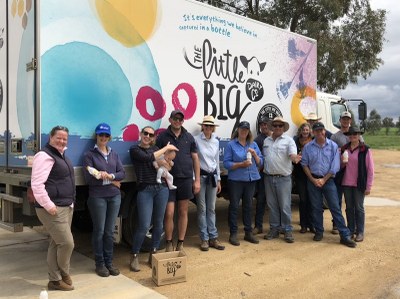 Key facts
Peer support provides invaluable help for landholders during tough time
Having a range of views and experiences part of the group adds value for everyone
Connecting with innovative and creative landholders and business owners keeps members engaged and inspired