Native bee workshop
An introduction to the fascinating world of bees
Native bee workshop
An introduction to the fascinating world of bees
Reaching Out
-
LLCI011-008
The issue
Our native pollinators are under threat from increased use of pesticides and fungicides, but are also under pressure due to habitat loss as a result of urban and agricultural expansion.
Over 75% of the world's flowering plants rely on insect pollinators to reproduce. Pollinators provide these important ecosystem services in the natural landscapes as well as within agricultural/horticultural and urban environments. Our food security depends on them!
The solution
Weddin Landcare engaged native bee expert Dr. Megan Halcroft to deliver a workshop designed to introduce participants to the fascinating world of bees. Over thirty participants attended the day which included a hands-on component that included observing, catching and identifying insects using microscopes.
Participants also learnt how to protect and support native bees by knowing what plants to grow to encourage their presence, and how to build a bee 'motel'.
The impact
The workshop was able to highlight the important role pollination plays in our environment by empowering participants with knowledge about native bees and the plight of our pollinators. Feedback received from participants showed that the workshop was not only enjoyable but that people were keen to set about constructing their own bee 'motels'.
This workshop was also rolled out in the Young Landcare district which attracted a further 40 participants.
The community interest in these workshops contributed to a successful funding bid that will provide further workshops designed to engage with cropping farmers and horticulturists.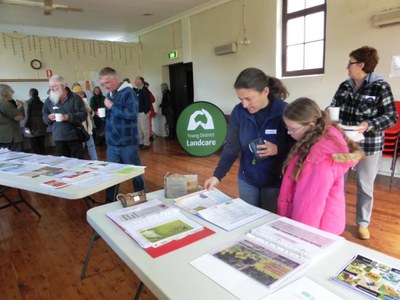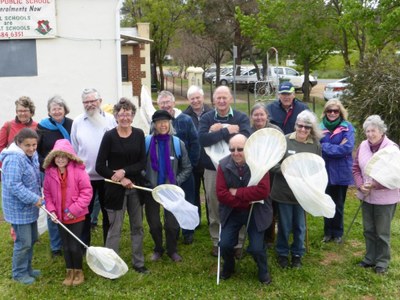 Key facts
Awareness raised about our native pollinators
Bee Motels already under construction
Further funding acquired to run more workshops