Bushcare , Parkcare, Streetcare and Lanecare
Anyone aged between 15 and 90 can be a Bushcare volunteer. Individuals, community groups, schools and businesses can participate by:
Creating bush friendly gardens
Joining bush regeneration programs
Propagating local native plants
Sponsoring a project
Educating and being educated about the environment
What is Bushcare?
Bushcare is a community based volunteer program. Bushcare volunteers help regenerate and preserve bushland that is owned or managed by Council. Council provides free direction, training, technical advice, tools, plants, newsletters, celebrations and other support.
There are currently 39 Bushcare groups, 6 Parkcare groups, 3 Streetcare groups, 1 Lanecare group, 1 Creekcare group, and 1 Plant Propagation group. Meeting times vary between groups, but most meet once a month for 3 hours.
Bushcare volunteers are essential to the care of Willoughby's bushland. Volunteers learn new skills, increase their knowledge of the environment, meet their neighbours and make new friends. They are making a real contribution and difference to the health of the local environment.
Bushcare groups have a specific action plan for each site, developed to meet objectives in the Bushland Management Plan. The Bushcare policy is in Willoughby Council's Forms, Policies & Publications.
Bushcare Activities
Bushcare groups participate in activities such as planting and weed management, with a goal of helping to restore our natural bushland.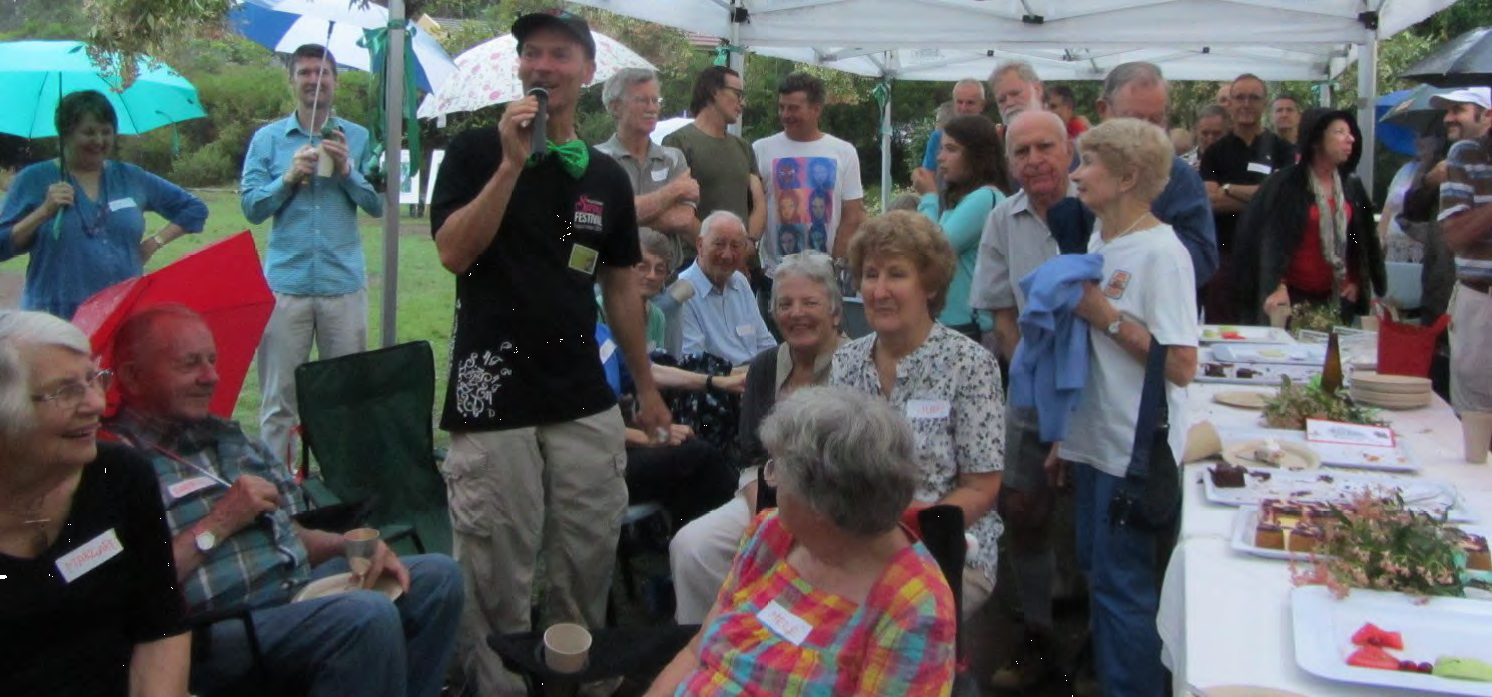 2014 Bushcare Christmas Party (Size 3 MB)
Download group KML