Planting trees on your riverbank
The North Coast of NSW is widely regarded as an area of extremely high biodiversity. Lowland subtropical rainforest grew along the banks of the Wilsons River and its tributaries. Prior to European settlement the Big Scrub was the largest tract of lowland subtropical rainforest in Australia. This rainforest has since been reduced to less than 1% of its former range. As a result the NSW Scientific Committee recently determined that lowland rainforest on floodplain in the NSW North Coast Bio-region is an endangered ecological community. Large-scale reforestation is needed to offset ecological degradation in such extensively-cleared subtropical landscapes.
The Wilsons River Landcare Group Inc. (WRLG) formed in 1990 making it one of the oldest landcare groups in NSW. The WRLG has undertaken work both on private lands downstream and upstream of Lismore and on the riverbank in Lismore itself. WRLG, with a current membership of 100 volunteers, now concentrates its efforts on urban riverbank regeneration, revegetation and stabilisation with the support of many other community groups and organisations. The biggest event for each year is Lismores National Tree Day where around 400 people from all walks of life come together on the riverbank to plant trees and celebrate our long history of riverbank restoration. It takes many hands to replant our riverbank rainforests.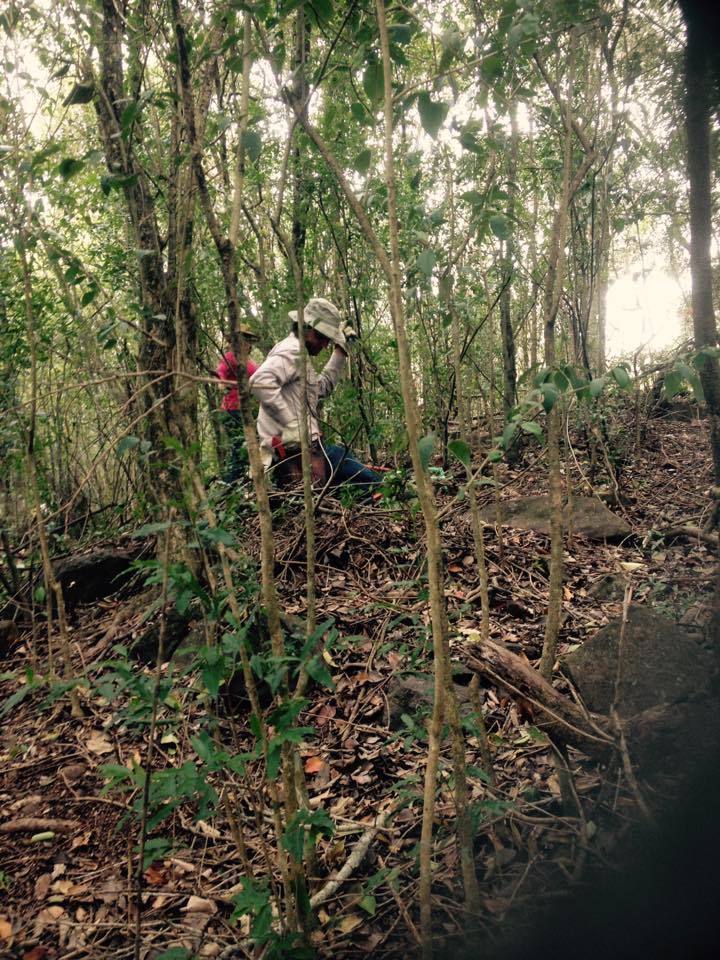 Download group KML