The Deniliquin Lagoons Landcare Group
Showcasing the importance of healthy wetlands
The Deniliquin Lagoons Landcare Group
Showcasing the importance of healthy wetlands
Local Links - Stronger Communities
-
LLCI016-004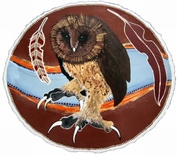 The issue
The Deniliquin Lagoon System is a wetland system that was degraded, polluted and over populated with exotic plants running through the centre of the township of Deniliquin. Works on parts of the lagoon system began in 2013, to rehabilitate a section of the system, for the purpose of developing healthy wetlands for the introduction of the endangered species of pigmy perch. Since then other sections of the lagoon systems have been rehabilitated.
The current issue is to ensure long term management and maintenance of the lagoon system once the rehabilitation works have been completed, as key personnel move onto other projects and resources become difficult to secure.
The solution
One aspect of the development of the project, is to educate and engage youth,  students, and local residents in understanding what a healthy wetland looks like, and what it might take to maintain a healthy wetland.
The crucial development for the ongoing maintenance of the rehabilitated Lagoons, was to include and negotiate with  the local High School, and forming a Lagoons Landcare Group, made up of interested students. These students have carried out maintenance works in a number of lagoons to date, and have built infrastructure and installed them in and around the Fish Park lagoon. The work carried out by these students has been outstanding, and has prompted other students to also want to engage in the program. Plans are also being developed to  negotiate with local primary schools to educate about wetlands and engage them in the ongoing maintenance of wetlands near their school. 
The impact
The development and strengthening of the partnership between Yarkuwa, the Murray LLS, The Rice Growers Association, The Edward River Council, the Edward Wakool Angling Association and the Deniliquin High School, has been crucial to the success of the long term project.
The success of the engagement with the Deniliquin High School, will contribute to ongoing success negotiating with the local primary schools to engage and adopt a wetland of their own.
The fact that these wetlands are visible on any route through town, places them in a position to showcase healthy wetlands and provides an opportunity to educate local residents and tourist alike. In 2015, the Edward River Council was awarded the winner of the Natural Environment Protection and Enhancement Award at the LGNSW Excellence in the Environment Awards.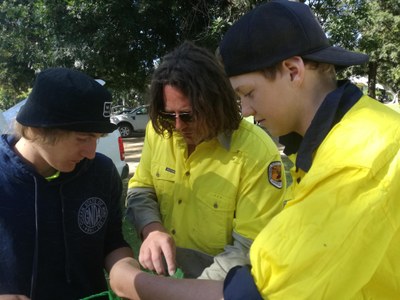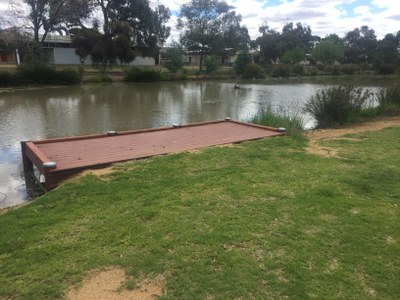 Key facts
Building Partnerships
Engaging Community
Promoting the importance of wetlands
Project Partners