Climate Wise Planting
Supporting people to make a difference
Climate Wise Planting
Supporting people to make a difference
Capacity to Deliver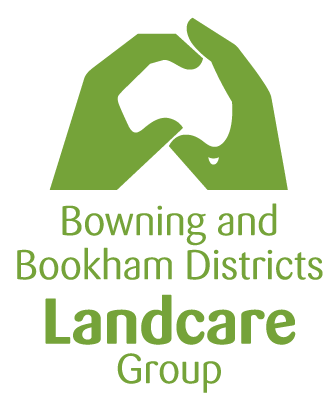 The issue
Our climate is changing. We will face increasingly hot, more variable, and more extreme conditions into the future. There will be significant challenges for people and the natural world. More than ever, plants that capture carbon and provide shade and shelter will be critical. However, not all plants will survive and thrive under the changing conditions. Individuals and communities are also at risk of feeling overwhelmed by the new circumstances.  
The solution
We developed the Climate Wise Planting project to support people to do something positive about climate change in our local area. The Project aimed to get people growing plants and putting them in the ground, focussing on species that are likely to survive the projected climate changes. It built participants' skills and confidence to be able to select, grow, and care for these climate wise plants.
Climate Wise Planting was one of three projects developed under the 'Let's Try It' Program, which was all about doing something locally to make a difference to the impact of climate change on our places and community. The other projects focussed on improving soils and improving pasture. Funding was provided by the NSW Department of Planning, Industry & Environment and South East Local Land Services.
The impact
We engaged a large number of diverse people in our community. We directly facilitated around 800 plants to go in the ground, and supported people to undertake a range of other plantings.
In 2020 we held two plant propagation workshops where participants learnt how to grow plants from cuttings and seed. In 2021 we organised a group of year 9 students from Yass High to plant several hundred native trees on a farm. Adapting to COVID restrictions, we hosted a webinar with two expert and inspiring speakers. We developed a web page with resources to support people's Climate Wise Planting endeavours. We also gave away 500 native tubestock to webinar participants.  
Learnings
Overall it was a highly successful project
Where we originally hoped to take a group of people on a journey, in the end there were mostly a different group of people who participated in the various activities
Quite a lot of time was spent planning possible activities that didn't eventuate because of COVID restrictions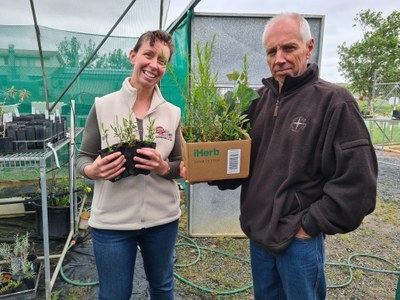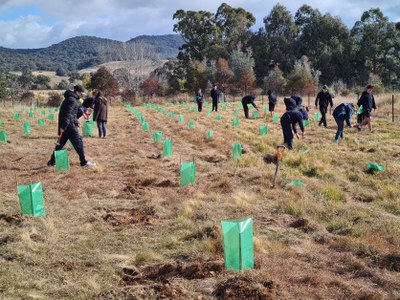 Key facts
Climate change will deliver increasingly hot, more variable, and more extreme conditions into the future
Plants that capture carbon and provide shade and shelter will be critical
'Climate wise' plant species have a good chance of surviving the changed conditions
This project supported people to grow plants and get them in the ground