Environmental partnership recognised
Developing long term partnerships
Environmental partnership recognised
Developing long term partnerships
Stronger Together
-
LLCI001-001
The issue
Central Tablelands Landcare has worked with a range of agencies and organisations to develop partnerships that support the delivery of a wide range of projects in our Landcare district. Some partnering agencies like the Skillset Environment Team from Bathurst have been long term partners with Central Tablelands Landcare and in 2016 we where honoured to receive the inaugural Skillset Environmental Partnership award at their annual awards presentation. Continuing to foster long term partnerships such as that we have with Skillsetwhile developing new partnerships is a goal for Central Tablelands Landcare that is identified in our five year strategic plan and in annual action plan for 2016 - 2017.
The solution
Partnerships such as those developed with the Skillset Environment team require time to foster  - to this end Central Tablelands Landcare and the Skillset environment team have been working together on environmental projects in the Orange and Bathurst districts for over 5 years. Activities we have participated in are varied, including reciprocal invites to project development meetings, requests to present as guest speakers at meetings or workshops, and the development and co-writing of a range of grant applications. Central Tablelands Landcare and the team at Skillset also support each other through the sharing of expertise and experience, as well as through both of our online presences on social media like Facebook and through organisational newsletters. The results being that our partnership is visible to our membership and the broader community.
The impact
In recent years, this partnership has seen not only Central Tablelands Landcare receive the inaugural Skillset Environment Partnership Award but has resulted in the running of three consecutive Central Tablelands Landcare - Skillset Green Army teams from March 2015 to September 2016 and the combined application for a further five consecutive teams starting in early 2017of which we are still waiting to be notified if we are successful. The hosting of these Green Army teams with the Skillset Environment team have helped Central Tablelands achieve our goals of increasing youth engagement in Landcare locally through not only the projects they have participated in, but also through our media coverage of their activities (news articles and social media). Our partnership with Skillset has allowed our Green Army teams to work with and learn from a range of landholders from our membership as well as in our community nursery to achieve strong environmental outputs including native plant propagation, tree planting, weed control and nestbox construction.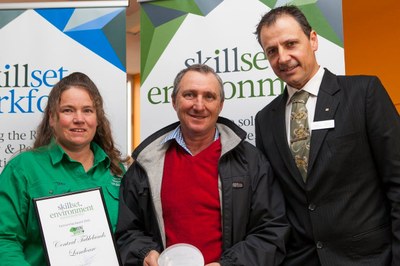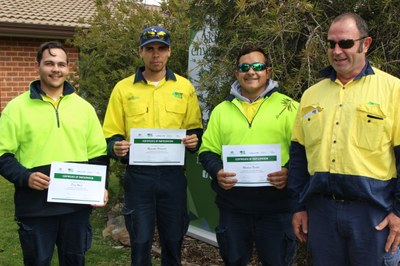 Key facts
Partnerships do not develop overnight - all partnerships take time and commitment
Recognition of a partnership is important to existing and potential partners
Project partnerships can help us reach a target audience that we had been finding difficult to engage with
Project Partners