NSW Landcare Hero Appeal Recalls Childhood Memories
As part of the NSW Landcare Heroes Campaign, CWLL Coordinator, Marg Applebee shared a daily personal blog leading up to Christmas
NSW Landcare Hero Appeal Recalls Childhood Memories
As part of the NSW Landcare Heroes Campaign, CWLL Coordinator, Marg Applebee shared a daily personal blog leading up to Christmas
Reaching Out
-
LLCI007-008

The issue
Landcare NSW saw that there was a need to promote what Landcarers are undertaking on the ground and the people within local networks who have a commitment to Landcare.
It was felt that there was a need to create a campaign to build awareness of projects across the regions.
CWLL were looking for an opportunity to share more about their projects and Coordinator Marg Applebee, a keen blogger in her role, was keen to talk about the people and places that have inspired her keen interest in the environment and farming.
The solution
The NSW Landcare Heroes Campaign was set up to build awareness about the projects and people that are working under the Landcare banner.
Marg Applebee, Coordinator for Central West Lachlan Landcare committed to writing a daily blog in the two weeks leading up to Christmas to help people understand what drives her and the impact of influences on your childhood that drive your passions later in life.
Marg's blogs were personal, reflecting on curious and entertaining events and people from her childhood that shaped her passion for Landcare.
The impact
The Blogs were well received and promoted positive discussion about memories that a lot of us share from childhood. They were also a reminder of the impact that we have on children with our responses, involvement, inclusion and the importance of taking the time to share our experiences with others.
Marg's individual campaign raised over $700, which will be fed back into Landcare in the Parkes and Forbes Shires. 
Personally, Marg found the opportunity to reminisce and reflect on these memories very empowering. The ability to express what inspires you to do what you do empowers and inspires others. Also on a personal level, it was fun to reflect on why she was impacted by an event...did it touch her heart or her head and how do we recall an event based on those feelings?
When we reflect on the drivers from our past, we can be encouraged to look at challenges and projects from a new perspective.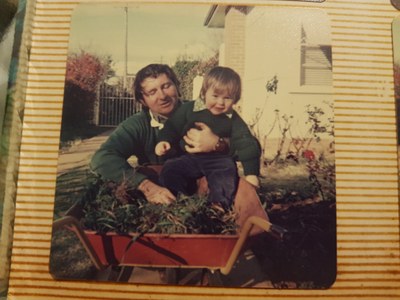 Key facts
Learning to tell your story is empowering and inspiring.
Sometimes the outcomes of a campaign or project aren't all about the money.
Landcare is about people as well as the land.
The Hero Campaign initiated stories, discussions and connections.
Project Partners