Cohen's Reserve transformation
From impenetrable weeds to a community asset
Cohen's Reserve transformation
From impenetrable weeds to a community asset
Making a Difference
-
LLCI022-061
The issue
In 2010, Gunnible Landcare identified an area on the north bank of the Namoi River (in the vicinity of O'Keefe Avenue) as needing extensive remediation. The area was virtually impenetrable due to prickly trees, three-metre high weeds, and noxious species like Ossage Orange, Tree of Heaven and Johnson Grass. The area was also used as a dumping ground for rubbish.
The area required extensive clearing, earthworks and re-planting.
The solution
From the outset, Gunnible Landcare had the support of the community, with Rotary and Gunnedah Shire Council as partners at the commencement of the project. Red Chief Local Aboriginal Land Council also supported the project, becoming members of Gunnible Landcare.
While the project continued with goodwill and hard work, it was late in 2015 that the final boost to completion was received in the form of a grant funded from the National Landcare Program. The $19,760 project comprised 59% from in-kind contributions from Gunnible Landcare members, local contractors Greg Ward and Ian Shanley as well as Gunnedah Shire Council, which provided clean fill.
The impact
Finalisation of the project in 2016 has seen the fulfilment  of a long-term objective of Gunnible Landcare – to eliminate weeds and create public access to the O'Keefe Avenue area.
The group is currently awaiting government approval for the area to be used for short-term camping, not only offering tourists the opportunity to enjoy this beautiful area on the banks of the Namoi River, but also adding a valuable asset for the Gunnedah community. (The approvals process is complex as the area is a designated travelling stock route.)
Once this approval has been received, appropriate signage will be erected which will acknowledge the considerable efforts of Gunnible Landcare and their project partners in this major achievement.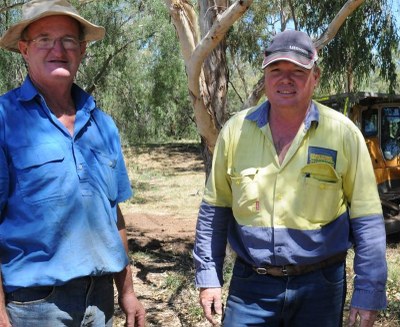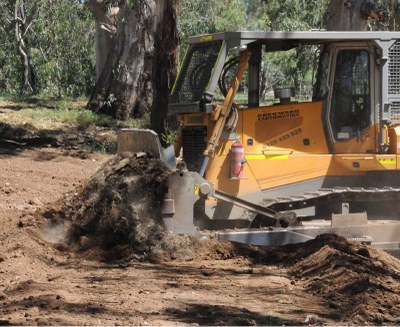 Key facts
A project contributing a valuable asset to Gunnedah
Significant support from the community, including the local indigenous group
Media support has raised community awareness
Noxious weed control contributes to river and habitat health
Project Partners