Celebrating Connectivity Conservation
Seeing is believing
Celebrating Connectivity Conservation
Seeing is believing
Showing the Difference
-
LLCI020-003
The issue
In the southwest slopes landscape, farmers manage most of the land, with only a small percentage in public conservation reserves. One of the issues for the future of our wildlife is how to get habitat conservation happening on private land as well, to re-establish the connectivity for wildlife between the big conservation reserves.
The solution
One of the strategies in the region between Albury and Holbrook, has been through partnerships, education and on-ground conservation action, with the focus on biodiversity awareness raising activities for landholders and the wider community and building support for ongoing investment in biodiversity.
The Slopes to Summit (S2S) Working Group was established in 2007 to bring together agencies, researchers and the Landcare community working on biodiversity conservation for wildlife connectivity. It is one of the 7 regional partnerships established by the Great Eastern Ranges Initiative (GER), a continental scale connectivity conservation project on the Great Dividing Range.
The impact
The success of this partnership was celebrated in October 2016 when Holbrook Landcare hosted a bushwalk and picnic crossing four tenures through a connectivity corridor in Woomargama, joining a Travelling Stock Reserve to Woomargama National Park 10 Km away. Twenty eight walkers passed through woodlands protected in perpetuity by Nature Conservation Trust covenants, as well as on-farm Landcare revegetation sites and managed woodlands.
"It's great to see the past 10 years work culminate in this great biodiversity corridor" said Nigel Jones, covenant manager with the Nature Conservation Trust.
The area is home to many threatened woodland birds, a variety of reptiles, orchids and wildflowers and the threatened Squirrel Glider. The walk culminated in a gourmet picnic featuring local food products. It is all very well to talk about the benefits of "trees on farms" to biodiversity and on-farm production but it is even better let people see it for themselves!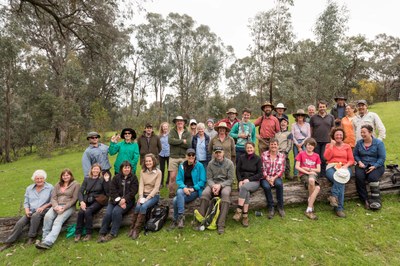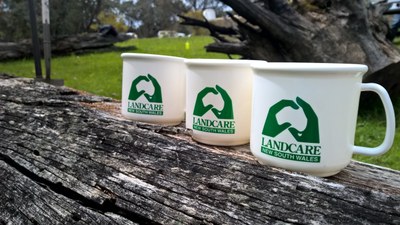 Key facts
S2S Vision "Our vision is to enable our partners to preserve, restore and enhance connections and ecological processes in the S2S landscape"
Woomargama Biodiversity corridor with over 400ha of private land conservation.
Project Partners