"Goin' to the Henty Field Days" 2018
All In It Together - landcare partnerships across state and regional boundaries
"Goin' to the Henty Field Days" 2018
All In It Together - landcare partnerships across state and regional boundaries
Stronger Together
-
LLCI020-009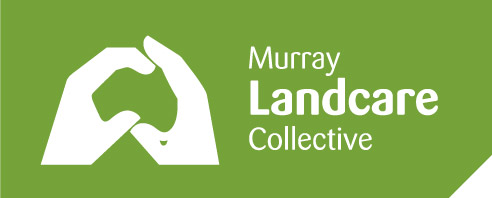 The issue
Hosting landcare information and profile-raising booths at local events like markets, agricultural shows, festivals etc is usually worthwhile and great fun as it can re-invigorate membership and interest in your projects and group. However, it is also time consuming, frantic and expensive. If not managed carefully it can lead to volunteer and staff burn out especially year after year after year.
One of the hard tasks for landcare groups is to decide when to say yes to exhibit at an event and when to say no. The Henty Machinery Field Days is one event that is a big 'yes'.
The solution
The 3-day Henty Machinery Field Days (Henty MFD) is Australia's premier mixed farming event. Located in the heart of the nation's food bowl in southern NSW, Henty MFD is an agribusiness supermarket attracting more than 60,000 visitors each year from a 500km radius to buy, learn, research future purchases, make contacts and socialise. It features 1200 sites and over 850 exhibitors on a permanent 105ha location.
In a variety of incarnations, with and without government agencies involvement, local landcare groups and networks have had a presence at Henty MFD since at least 2002.  Community engagements and complexity of the exhibits have varied each year depending upon available 'bods to do the jobs'. A wide range of volunteers, landcare staff and community groups are involved in bringing the Landcare shed to vibrant life.
The impact
The 2018 theme was Junior Landcare with a wildflower seed-ball making station, on-site games and heaps of take-home activities. A great way to keep the 'look' of the shed fresh from year to year is to change the lay-out and have an eye-catching central display with things to touch and start a conversation. 
Spreading the load between the region's volunteers and staff helps with the input burdens especially the time commitment, costs, display set-ups, co-ordination, logistics & planning, travel, ideas and marketing and also maximises the benefits of attending like profile & awareness raising, disseminating information, community engagements and very importantly, networking between the participating groups.
There were 26 separate community groups represented in 2018 from North East Victoria and the NSW Murray and Riverina regions  though host volunteers, posters, displays and featured projects and activities.
"See you at the Henty Field Days, Nothing like it anywhere"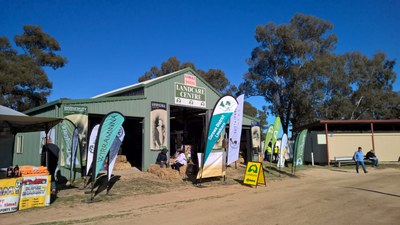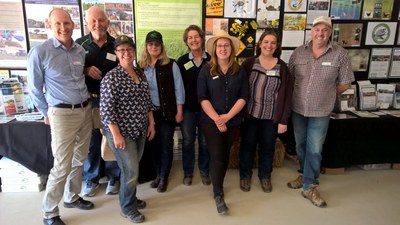 Key facts
1562 visitors to Landcare shed
26 groups showcased
43 host volunteers
HMFD - 1200 sites & 850 exhibitors
Project Partners