Revive. Renew. Re-engage
We're back!
Revive. Renew. Re-engage
We're back!
Reaching Out
-
LLCI020-001

The issue
The Culcairn Landcare Group Inc. in southern NSW, originally formed in 1994 with a core group of landowners passionate about improving their farms, their environment and their community. Their works focused around streambank and on-farm revegetation, water-table monitoring with a network of piezometers, yield losses due to soil acidity, the White Box Woodland reserve and as the Millennium drought progressed, building resilience into farm systems.
By 2010, although the drought was over and the group still keen, the reduction in Government project funding and access to Landcare Co-ordinators, as well as the effort required for drought recovery, sapped the energy and motivation of the group.
The solution
The group didn't disband, but it did have a little rest.The committee kept in touch and worked at keeping the paperwork up to date. Then, through 2015 into 2016, several things started to happen.
Positive references to 'Landcare Groups' creeped back into the consciousness, conversation and even the media. The Culcairn Landcare Group members starting saying "how about we have a meeting?" and then the NSW Government committed to Landcare through the partnership between Local Land Services and Landcare NSW leading to the launch of the Local Landcare Co-ordinator Initiative (LLCI).  The Murray region was able to secure six part-time Local Landcare Co-ordinators starting in March 2016, with one hosted by Holbrook Landcare Network.
The impact
The 'buzz' was back and with it the optimism and excitement. Landcare is alive and well and most of all valued by the Government and people of NSW.
Resuming their monthly meetings, a combination social gathering and formalities at the Culcairn Hotel, the Culcairn Landcare Group has reformed. Their goal is to reconnect with their community, focus on member interests and reach out to neighbouring groups, networks and service providers to build partnerships and generate effective Landcare programs.
The strength of the group is evident in their well-attended Annual General Meeting, employing a Project Officer, welcoming their Local Landcare Co-ordinator and the comradery of working together again.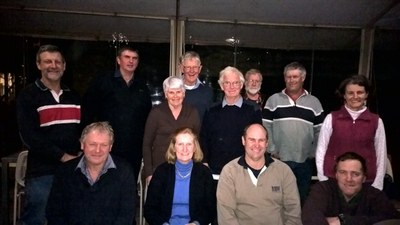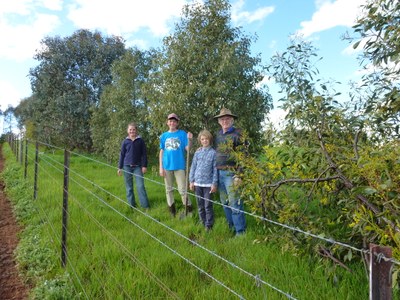 Key facts
Reigniting the enthusiasm - embracing the whole community.
Culcairn - a beautiful, healthy, productive landscape.
Working together
Project Partners