Farm monitoring from the air and in the water
Using drone technology for big picture farm monitoring
Farm monitoring from the air and in the water
Using drone technology for big picture farm monitoring
Capacity to Deliver
-
LP039-009
The issue
It's a truism that you can't manage what you don't monitor, but how do time-poor landholders maintain a whole picture farm monitoring program to inform management decisions? The Karuah Catchment Landcare group worked closely with soil and water scientist Dr Steve Lucas of the University of Newcastle to monitor the progress of wetland regeneration projects at The Branch and shared the data with Karuah & Great Lakes Landcare's Management Committee. This inspired a drive to create a similar monitoring program on Landcare properties across the Great Lakes and Karuah catchments.
The solution
We successfully applied for a grant from the NLP Smart Farms program to purchase a drone and have Dr Lucas run monitoring flights over KGL properties and train members in drone use and interpretation of the drone data. The project also provided for field days on water quality monitoring, giving a holistic picture much like the program in The Branch that combined aerial imaging with water quality data. MidCoast Council assisted with Waterwatch training and access to water quality monitoring tools.

The impact
Project participants got a new insight into their properties with access to high resolution aerial imagery,  fine contour maps, drainage diagrams and Normalised Difference Vegetation Index mapping. It has inspired a trial of a comprehensive farm monitoring regime incorporating soil mineral tests and soil biology analysis. Participants are set up for enhanced natural resource management on the farm and effectively monitoring the changes.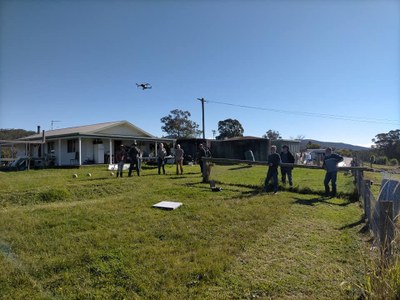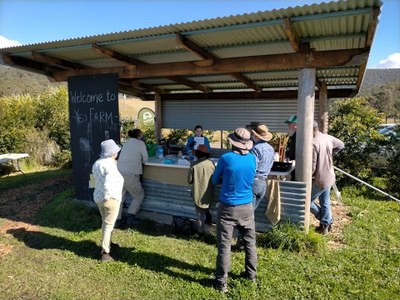 Key facts
Drone flights over 40 properties
3 drone field days
3 Waterwatch field days
Project Partners