Mouse Control Workshop
A leading CSIRO researcher provides some timely advice regarding the mouse plague gripping the Lake
Mouse Control Workshop
A leading CSIRO researcher provides some timely advice regarding the mouse plague gripping the Lake
Capacity to Deliver
-
LP049-001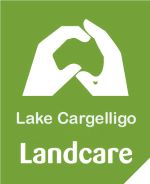 The issue
In response to the mouse plague that is gripping the state's Central West, Steve Henry from the CSIRO (along with Leigh Nelson from the Grains Research & Development Corporation; GRDC), hosted a workshop in Lake Cargelligo to assist primary producers and business owners to control the Western European house mouse (Mus musculus domesticus). The workshop highlighted the latest mouse population research, funded by the GRDC. Steve said this kind of plague happens about every 10 years, with the recent good rainfall and bumper yields in the past 18 months, making ideal environmental conditions for mice to breed. Estimates put the cost of the mouse plague to the state's grain growers at more than $1 billion. One farmer has had more than 3000 hay bales severely damaged by mice, costing him ~ $120K. Steve spoke of how mice proliferate so rapidly, and how last season's record crop yields, along with changes to cropping systems and increases in stubble retention, has increased food in the system.
The solution
The evening event was held on 19 May 2021, at the local bowling club. Steve's presentation highlighted the following: 
Baits and their effectiveness and development of remote monitoring
Crop management and changes in tillage systems
Population genomics in Australian farming systems
Sowing methods and ways to improve germination rates
CSIRO is developing next generation DNA tools to assist future mouse control, ie research on how kin structure affects population stability, and studies to determine the impacts of land cover on gene flow within and between land regions
The impact
Changes in farming practices over recent decades, such as water conservation and environmentally sustainable methods, i.e minimum or zero tillage, have increased both available shelter and alternative food sources.
Due to the severity of the present plague, the new rate of Zinc Phosphide application will rise from 25 g/kg to 50 g/kg (with bait applied on-farm at 1 kg/ha). This new mixing rate is lethal in 95% of mice, up from 50% using previous mixing rates. It is critical that every grain of bait represents a lethal dose.
Studies show mice develop an aversion to bait if a lethal dose is not first administered.
There are plans to use electronic devices to monitor changes in mouse activity on a broad scale, all year round.
Research is being conducted, involving pen trials of different bait uptakes against different levels of residual food in the system.
All 38 attendees walked away feeling much better equipped to deal with the present dilemma and any future plagues.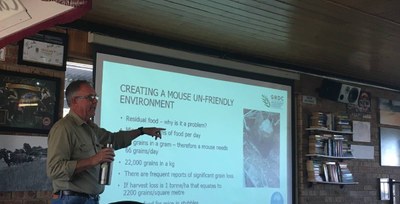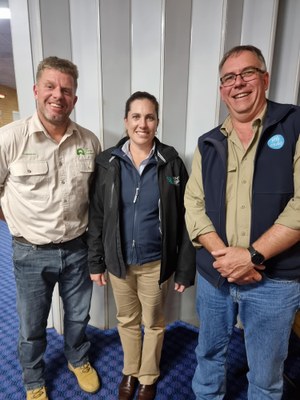 Key facts
The mouse plague has cost the state's grain growers more than $1B in damage to winter crops
The transition to minimum or zero tillage farming practices over recent decades has increased shelter and food supplies.
Evidence of birds, foxes, cats and snakes controlling mice is false.
38 attendees at the workshop
Project Partners