The NSW Landcare Program Statewide Community of Practice Gathering
The NSW Landcare Program's inaugural state-wide gathering confirms its role as a leading grass-roots NRM provider
The NSW Landcare Program Statewide Community of Practice Gathering
The NSW Landcare Program's inaugural state-wide gathering confirms its role as a leading grass-roots NRM provider
Collaborations
-
LP049-002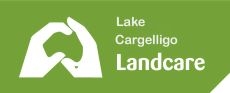 The issue
On the 8th-10th of June 2021, the NSW Landcare Program's inaugural state-wide Community of Practice gathering was held in the Dubbo RSL Club. It was a very cold 3-days in Dubbo, with record-low temperatures being recorded around the region. This state-wide gathering was attended by Landcare NSW CEO, Dr Adrian Zammit; the General Manager of the LLS Landcare Program and Western LLS,  Erlina Compton;Program Team members from Landcare NSW/Local Land Services, both regional and local coordinators, representatives from landcare organisations hosting coordinators and other dignitaries. The theme for this meeting was 'learn', 'share' and 'connect'. 
The solution
The most informative sessions were:
'Resilience not burnout' workshop, hosted by Merryl Semple: Merryl's seminar focused on assisting our team to develop skills in emotional self-awareness, and to experience measurable improvements in performance.
A keynote address by Robbie Sefton (founder of 'Seftons'), one of Australia's most experienced rural, regional, and remote communications and advisory firms, was extremely inspiring.
'Working together' Aboriginal Communities Engagement Program talk, hosted by Craig Aspinall: This seminar gave much insight into the history and culture of our first nations peoples. 
The impact
On Wednesday after lunch, we sat in our individual regions for networking purposes; Key topics were:
What works well now: The priority plan is obviously a great 'roadmap' for program success, assisting us to adhere to our aims/monthly 'zoom' meetings are highly beneficial for connecting with each other/RLCs play a major role in the Programs success through keeping us all on track/The gateway is a fantastic resource guiding us all in the Program. Case studies are fantastic for sharing the stories of our region.
Gaps in the present Landcare Program included; the CAT reporting could be improved; can be very tedious and time-consuming and many were wanting more hours to undertake their positions, claiming they can't achieve everything they wish.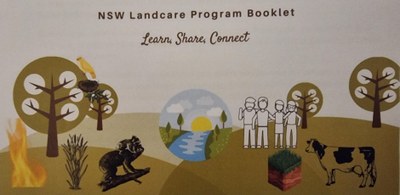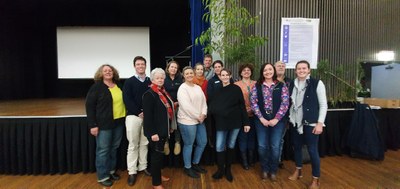 Key facts
Landcare's inaugural state-wide Community of Practice gathering was held in the Dubbo RSL Club 8th -10th of June 2021.
The Program Team are extremely approachable, hard-working, and dedicated to the program.
All attendees walked away feeling buoyed by the sharing of ideas and came away feeling highly connected and energised, with lasting bonds formed.