Jamberoo and Jerrara Landcare
Launching a new Landcare network
Jamberoo and Jerrara Landcare
Launching a new Landcare network
Community Participation
-
LP035-003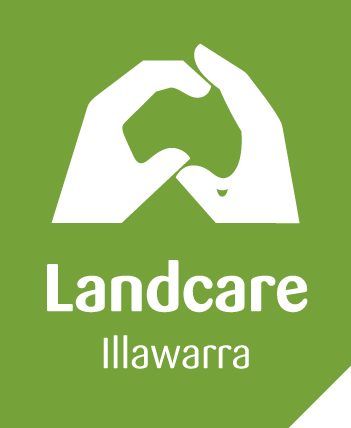 The issue
On completion of our long running Rainforest and Woodlands projects last year, we could no longer support revegetation efforts on the properties involved in the project plantings. The grant funded projects had enabled us to run field days, supply plants, advice and provide practical on-ground help.
Maintenance was still required for revegetated areas. Landholders reported struggling with weed control and keeping the plants alive in drought conditions. It was clear they needed help and further advice.
The solution
In April 2022 we contacted landholders who had been involved in our grant projects in the Jamberoo and Jerrara area. Our aim was to launch a network to connect them with other local landholders with the idea of meeting on each other's properties regularly for working bees. We have a great working model in another local Landcare Illawarra group, Foxground Landcare, who meet monthly at member's properties and community land in Foxground to care for the local environment. To discuss their successful model, one of the members attended the day bringing cakes baked by the group.
10 people attended the launch at a Burra Falls property which included a working bee led by local Bush Regenerators identifying riparian plant species and controlling Privet and Lantana along Kings Creek, part of the Minnamurra River catchment.
It was decided that the next meeting should be with the local community on public land at Hyams Creek, Jamberoo, while planning our strategy for frequency of landholder days.
23 people attended our first community working bee, including all of the landholders who had attended the launch in April. The Kiama Council Estuaries Officer spoke to the group about the history of the site then pitched in to mulch the recently planted riparian zone.
The impact
Not only have we connected landholders to support each other, but a new Jamberoo Valley Landcare group has been kick-started as well. The two groups are happy to work together on public and private land. There have been three working bees so far, with our next day controlling weeds on a local property.
Learnings
Local networks in rural areas are strong, the community want to care for the environment, be it publicly or privately owned.
Providing information through guest presenters is useful in the early part of forming a group.
Morning tea is always worthwhile.