In 2009 the 13 Landcare networks across the Northern Rivers Catchment Management Authority region joined together to create the North Coast Regional Landcare Network.
The Network is an incorporated body which aims to
* present a regional Landcare voice and perspective in communication with the NRCMA and other government and non-government agencies
* provide support for member networks
* communicate information and ideas amongst members
* facilitate regional scale landcare projects
In 2010 NCRLN secured funding from the Australian Government to employ and manage a Regional Landcare Facilitator (RLF) whose role is to work with the regional community to increase the uptake of sustainable farming practices and provision of ecosystem services.
(Information courtesy of Bellinger Landcare)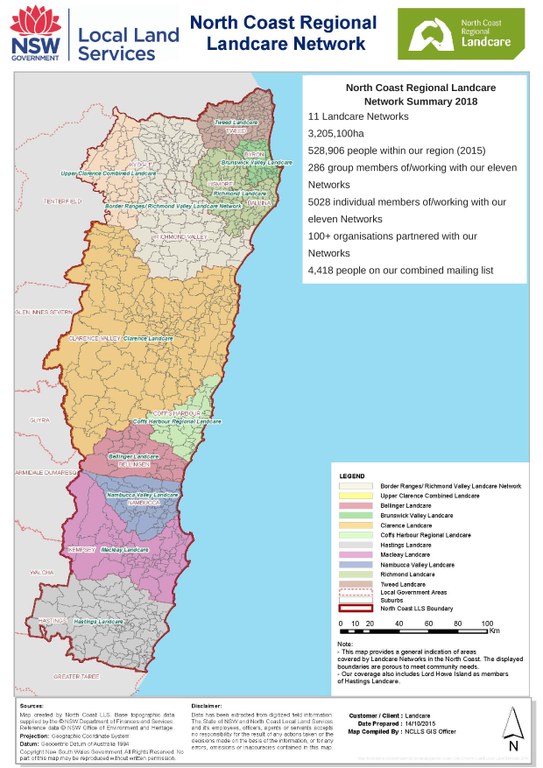 Projects
A collaborative Climate Change adaptation education project supported by the Environmental Trust, the Rising Strong Project aims to empower landholders and the community of the Northern Rivers to rise strong and take action to conserve biodiversity in a changing climate.
Download group KML