PLC Sydney
Girls talk turtles and fight the War on Waste.
PLC Sydney
Girls talk turtles and fight the War on Waste.
Local Links - Stronger Communities
-
LLCI013-010

The issue
PLC Sydney contacted the Riverkeeper program to work with the school in a capacity to engage and empower student leaders to work on positive behaviours in their homes and school to improve waterway health.
The solution
A talk was held at the school with all student levels. Costa Georgiadis and Joanne Taranto (LLCI) spoke for 40 minutes about the iconic mascots of the Parramatta River and what they can do to improve river health. Several weeks later a waste audit (in the style of ABC's War on Waste) was undertaken. The data of the project was recorded and used to inform the student's school waste strategy.
The impact
Over 1000 students attended the events.

The school has since given in principle support to a partnership with UWS to start a turtle conservation project (with Federal grant funding support).
The school has since rebranded its environment club and is currently working on a partnership program with 1 Million Turtles.
The school has committed to waste reduction project to divert 90% food waste from landfill and to tackle litter around the school environment.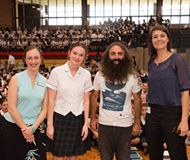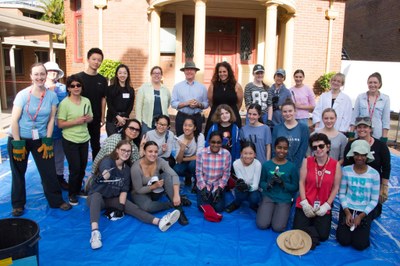 Project Partners