Secret Life of Eels
Connecting the community to the river through traditional and scientific stories of the Long-finned Eel
Secret Life of Eels
Connecting the community to the river through traditional and scientific stories of the Long-finned Eel
Local Links - Stronger Communities
-
LLCI013-002

The issue
Much of the community has long been disconnected from the Parramatta River. Reestablishing a connection to the river is critical in the process to build support for our plan to make the Parramatta River swimmable.
The solution
A joint event was held with City of Parramatta that brought together indigenous elders from around Australia to share their stories about the role of the eel in each of their cultures.
Our Riverkeeper donned her ecologist hat and discussed what (and how) scientists have uncovered about the fascinating life of eels and brought along "Ella" for some hands on interaction with a live  long-finned eel.
The impact
This event recieved excellent feedback, and the aboriginal elders appreciated being able to show the newer generations a live eel.
Everyone left with a new appreciation and fascination for the eel and the need to improve its habitat.
The Riverkeeper has since run a training course for the City of Parramatta guides, so the message is spreading. More appearances by "Ella" are in the planning stages.
Learnings
If provided with knowledge and the option to handle a real eel, people will change their opinions from "yucky and slimy" to "wow I never realised they were so amazing".
Giving people a unique experience is a great way to connect people to the local environment.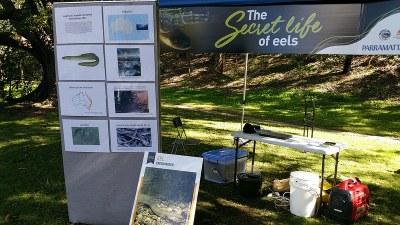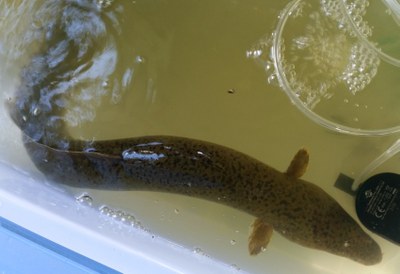 Key facts
Eels are amazing and if presented to the public in an informative manner, provide a great way to connect people with the local fauna and habitat.
Project Partners