Black Duck Food Workshop
An authentic native food cultural experience at Black Duck Foods farm near Genoa-Mallacoota , Victoria.
Black Duck Food Workshop
An authentic native food cultural experience at Black Duck Foods farm near Genoa-Mallacoota , Victoria.
Collaborations
-
LP036-R005
The issue
Black Duck Food has a vision to tell the story of traditional agriculture on our land; A story that has been buried for too long. Black Duck Foods is working to re-devel­op tra­di­tion­al food grow­ing and coun­try man­age­ment process­es for the eco­nom­ic ben­e­fit of Indige­nous peo­ple and country.
The solution
A small Landcare mob was privileged to experience a touching welcome with smoking ceremony, traditional bush tucker, farm tours with Bruce Pascoe & the Black Duck Food family. Highlights included demonstrations of native seed, harvesting & processing, field walks & identifying uses of native plants but most importantly yarning & building relationships.
It is our shared responsibility to support Aboriginal groups and social enterprises who are making strong headway in reviving traditional Aboriginal grain production. While there are important lessons to be learned for farmers and landholders across Australia, we really must champion Indigenous-led efforts and enterprises and make sure they are the ones leading the way. 
The impact
Black Duck Food is an Indigenous social enterprise committed to traditional food growing processes that care for Country & return economic benefits directly to Indigenous people.
They cannot do this alone; so are keen to partner with groups with similar natural resource management goals like Landcare to help share their knowledge & experience.
Learnings
The spacious amount of time allowed on the food and culture walks allowed incidental conversations, sharing of cultural and botanical knowledge. Unfortunately, the weather did not allow participants to experience a cultural burn; however we learnt about how fire & land management practices can build resilient landscapes & enable us to manage in a changing climate.
Testimonials
"The beautiful Black Duck Foods crew are skilled, compassionate, and empowered keepers of the country with plans to reunite people to the land and spirit."
"We were exposed to deep traditional practices, indigenous foods and were immersed in the practices of bushland recovery and wowed by the extensive burgeoning garden full of yams and bush delights."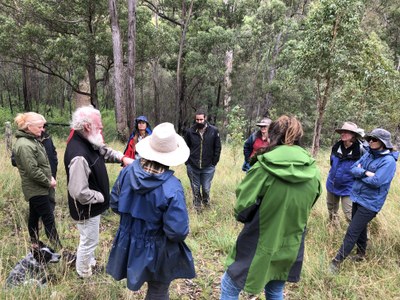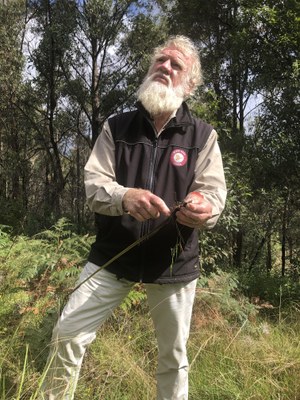 Key facts
The BDF team have amongst them an incredible array of traditional knowledge, deep pride in continuing cultural connection and caring for country.
The Black Duck hosts were also grateful for the genuine care of Country demonstrated by the landcare attendees.