Building Our Community in Advance
The project included a mix of on ground activities, workshops, desktop scoping studies and related funding application development
Building Our Community in Advance
The project included a mix of on ground activities, workshops, desktop scoping studies and related funding application development
Capacity to Deliver
-
LP021-040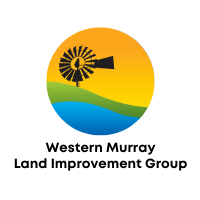 The issue
In 2020, Murray River Council (MRC) developed an Adverse Event Plan (AEP) via input from the local community to prepare for and recover from the impact of adverse events – be it drought, flood, fire or pandemic. To support the AEP, Western Murray Land Improvement Group (WMLIG) conducted a range of initiatives for Murray River Council's (MRC) Building Our Communities in Advance Project, via funding from Local Government NSW.
The solution
The project included a mix of on ground activities, workshops, desktop scoping studies and related funding application development, which are summarised below; On ground activities: Soil aerator trial and environmental assessments conducted by our staff and consultants on pilot farms. Two Workshops with four presentations: NSW DPIE's Predicting Weather Patterns Information Session, Bureau of Meteorology's Making the most of weather and climate information, Water Market and Trading Information Session from Aither and Ruralco. Desktop scoping documents and associated products: Edward Wakool Land Stewardship Incentive Program and Environmental Assessment Pilot including an EG&S farm questionnaire, Community Foundation, WMLIG Agri-Innovation Precinct – Organic Waste Circular Economy Pilot, Community Energy.
The impact
The project builds on MRC's AEP resilience principles and strategies under the following themes, 'a community-led recovery', 'plan in the good times to be prepared for the bad times', 'continuous learning and improvement', 'build resilience with adaptive methods', 'diversify the economy and capture value at home', 'build the capacity of the community', and provide clear, timely and accurate communication'. The project deliverables align with many aspects of NSW DPIE's Western Enabling Regional Adaptation report, and other local, regional and State and Federal Government plans and reports. Projects have been identified in the future that can improve adaptation and resilience outcomes in the future and WMLIG has included seven future project opportunities in MRC's 2022-2032 Community Strategic Plan. WMLIG welcomes government and Industries to partner with the group in the future for knowledge exchange and project realisation.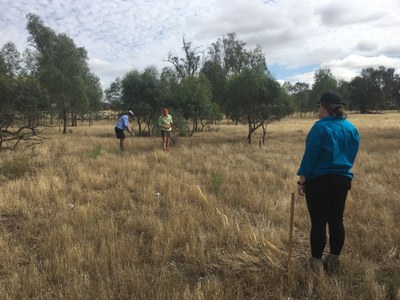 Key facts
2 x On Ground Activities, Soil Aerator and Environmental Assessments
4 Presentations
7 Scoping Papers and Collateral
Contributed to Murray River Council's 2022-2032 Community Strategic Plan
Project Partners