Community engagement and co-development for a community hub
Community engagement and co-development for a community hub
Local Links - Stronger Communities
-
LLCI018-013
The issue
The community has been impacted by major challenges such as the Millennium Drought, the water reform process, the creation of Red Gum National Parks (and associated loss of timber industry jobs) and farm consolidation. These changes have resulted in a reduction of employment opportunities, and community and government services in the area. The socio-economic wealth decile for this region has diminished considerably reducing financial capacity for businesses to adapt to change.
Evidence of the need for adaptation is outlined in the range of reports and community engagement activities in the last few years. Many of the services and expertise necessary for adaptation and innovation are not accessible locally. Community facilities are rapidly declining, with numerous local sporting clubs and schools closing due to lack of numbers.
The solution
The community outlined the need for a community co-working space during a community adaptation workshop, termed the Edward – Wakool Stronger Community Initiative (WESCI) in 2016. To progress this concept, Western Murray Land Improvement Group (WMLIG) initiated a stakeholder engagement and co-planning process to develop a conceptual plan for the co-working space termed the Barham Multidisciplinary Innovation and Education Centre (BMIEC).
Considerable and deliberate effort went into extensive community engagement and a facilitated planning process. A community consultative committee was established for co-planning purposes and professional facilitation funding sought and delivered.
A well-researched and defined Co-working space facility proposal has now been submitted to the Foundation for Regional Renewal and Repair, Tacking Tough Times Together program. If successful, the proposal will provide the local community hub with high quality office, meeting and workshop facilities; co-working spaces, mentoring support; information service technologies and a base to connect WMLIG, community members, business, government agencies and institutions.
The impact
Extensive community engagement and project co-development has resulted in a well-defined project that has community buy in from a diverse range of stakeholders, many of whom have not been engaged with Landcare in the past, especially research institutions from outside the region.
BMIEC Consultative Committee planning meeting statistics - Quick facts:
4 Stakeholder planning meetings
24 community group, agency, education, research and development group and business entities
38 individual representatives
485 hrs (65 person days) stakeholder engagement meeting time
9,574 km travelled to attend meetings
$5000 sponsorship received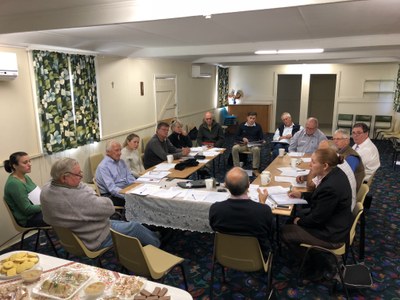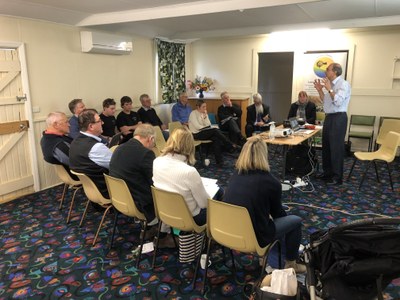 Key facts
The community determined there was a need for a community hub to connect people and resources
WMLIG facilitated extensive community engagement which fostered new relationships
Project co-development resulted in project buy-in and sponsorship
Project Partners