Managing Established Pest Animals & Weeds Project (MEPAAW)
Managing Established Pest Animals & Weeds Project (MEPAAW)
Local Links - Stronger Communities
-
MEPAAW-MU-01
The issue
Following on from the MEPAAW events held in March 2019 it was identified that landholders wanted to learn more about the increasing pest population, especially with the recent media on African Swine Fever.
The solution
WMLIG along with our project partners held a further two workshops one in a woolshed on a property in Gonn and the second in a fire shed near Moulamein.  
As well as a networking workshop between landholders, local and state government agencies and industry representatives, Local Land Services, were invited to talk about pest control, pest population monitoring and disease risk from deer and pigs.   A Murray River Council Biosecurity Officer discussed weed issues and control strategies.
BBQ dinner was provided and gave landholders the opportunity for discussion with neighbours.
The impact
In attendance were key contacts in the area for biosecurity and weed control.  
Attendees were particularly interested in
methods of pig control by new methods of free feeding grain prior to the poison being laid to gain an improved hit rate.
From September 6th 2019, a NSW Game Hunting licence is no longer required when hunting wild deer on private land. Individuals seeking to hunt deer must have permission to hunt deer from the landholder or manager as well as a current firearms licence.
Wild deer can be hunted on private land in the same way rabbits, foxes and feral pigs are.
When council has an outbreak of noxious weeds the strategies they put in place to reduce the risk of spreading seed.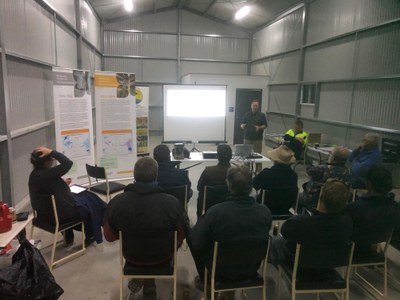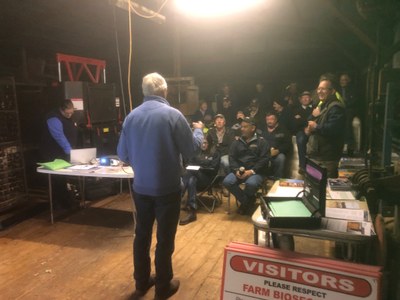 Key facts
33 people in attendance
Over 1500 people reached
Project Partners