One Basin CRC
Project and Ideas to help transformation change for novel farming systems and agricultural products to compete with regions that have higher gross margin returns
One Basin CRC
Project and Ideas to help transformation change for novel farming systems and agricultural products to compete with regions that have higher gross margin returns
Collaborations
-
LP021-042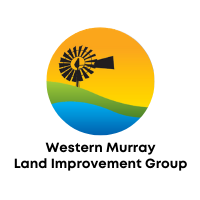 The issue
Whilst incremental change is encouraged and welcomed, the region needs transformation change for novel farming systems and agricultural products to compete with regions that have higher gross margin returns per ML water to counter the impacts of the water reform process. There are a range of challenges. Two major challenges are: Distance: Our region is four hours from the nearest Research Institution/University and we have not had focused research exposure to address our unique challenges. Limited investment: There is extensive data captured on locally identified solutions, however, there has been a lack of investment and positive leadership to realise transformational opportunities. Natural endowments such as rich biodiversity, extensive floodplains, rivers and creeks lends the region to opportunities for farmers in the biodiversity market. There is also a recognised desire for community empowerment and local decision making for environmental water delivery.
The solution
The One Basin CRC (1BCRC) is based on a ''hub and spoke'' model connecting Basin communities to Research Institutes, Government agencies and industry investors as a means of meeting identified challenges. There are opportunities for investment in novel technologies and production systems and value chains that can improve competitiveness and address National supply chain constraints. Western Murray Land Improvement Group (WMLIG) and Murray River Council are Tier 3 partners in the 1BCRC and are currently involved in a Quickstart program investigating conversion of local waste organic biomass to bioenergy via pyrolysis (see separate Case Study). WMLIG is also approved to be resourced as a long term (10 year) knowledge broker as part of the 1BCRC.
The impact
The anticipated impact of partnering with the 1BCRC is to deliver the following objectives: Deliver the capacity for communities, government and industries to respond to emerging climate, water and related challenges in business and planning decisions. Develop engineering and digital water infrastructure solutions that contribute to a resilient Basin Enable adoption by farm enterprises and rural communities to global trends and drivers Build collaborations to tackle the emerging basin management opportunities and risks Train the future leaders across Basin businesses, communities and governments. Establish a strong regionally based innovation system supporting an entrepreneurial outlook by regional communities and businesses.
This project was supported with funding via Murray River Council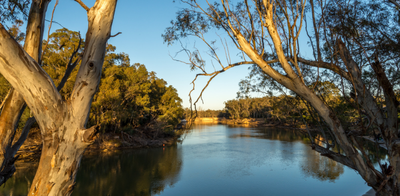 Key facts
There are four hubs located across the basin. WMLIG is part of southern NSW Hub and Victorian Hub (Yet to be confirmed)
A QuickStart proposal has been submitted to convert waste biomass (such as rice straw) to bioenergy
Project Partners