Sheep Feedlot Info Day
Capacity to Deliver
-
LP021-001
The issue
With the current drought impacting heavily on our region many livestock farmers are focussing on ways to tighten up management and drought proof their business.
The solution
More than 100 local farmers and agricultural experts attended a feedlot information day held at the Wakool Club and organised by the Young Country Networkers in partnership with Western Murray Land Improvement Group. The day consisted of a morning livestock feedlot workshop session followed by tours of two local feedlots in the afternoon.
The impact
Livestock expert Geoff Duddy of Sheep Solutions presented the workshop material, discussing the topics of feedlotting versus containment feeding, cost of feed and comparison of different systems, and the importance of feeding sheep protein to build muscle, wool and encourage growth. Murray Local Land Services District Vet Linda Searle followed with a presentation on diseases that are predominant in feedlotting.
The first field trip featured a visit to Colligen Creek feedlot where participants were able to see an established set up for finishing off prime lambs first-hand. The second field trip was to the Bibby families farm to learn about 'drought' proofing their sheep enterprise and utilising the best feed rations to enable efficient growth.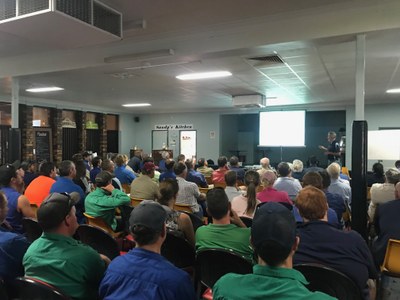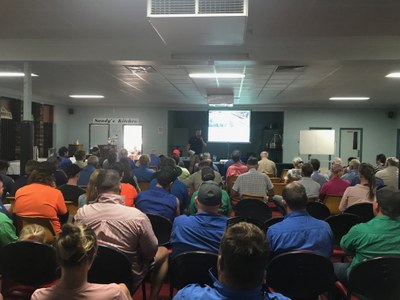 Key facts
Over 100 people in attendance
Temperature on the day 43
Bibby Farm containment area fact sheet provided
Project Partners