Tackling Tough Times Together Workshops
Tackling Tough Times Together Workshops
Local Links - Stronger Communities
The issue
Capacity building, innovation and diversification opportunities have been identified as a need for our drought impacted region.
The solution
With our funding partners Foundation for Rural & Regional Renewal (FRRR), Western Murray Land Improvement Group (WMLIG) developed a series of workshops held in Swan Hill, Moulamein & Wakool. The key theme for the events was innovation and diversification opportunities to drive resilient, sustainable business within the region. Sarah Nolet from Farmers2Founders were engaged to facilitate these mini workshops based on their national innovation program. The workshop activity was supported by a presentation from Tony Flett who is a NSW Rural Financial Counsellor.
The impact
Sixty four people attended the workshops held on 8th & 9th October 2019. Sarah encouraged participants to interact by suggesting they find someone they don't know and learn about any innovations they had undertaken or agtech they had recently integrated into their business. Afterwards groups of six people were formed. Sarah asked several questions which stimulated groups to pool their existing Agtech knowledge and explore current threats and opportunities. She provided inspiring examples of businesses which had successfully innovated, adopted agtech, value added to existing products or connected with consumers to increase market demand.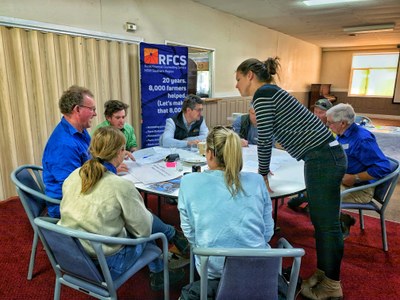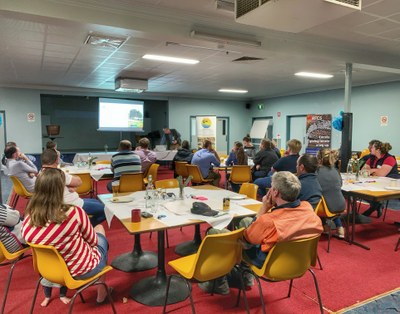 Key facts
64 people in attendance
67 % were primary producers
Only 11% of attendees are currently involved in agtech/innovation
Project Partners