Dorrigo Plateau Region
Dandarrga Landcare is a new Landcare group on the Dorrigo Plateau. 
We are an enthusiastic group of people with skills in bush regeneration, 
propagation of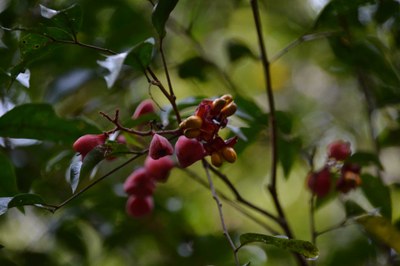 rainforest species, project management and
community education.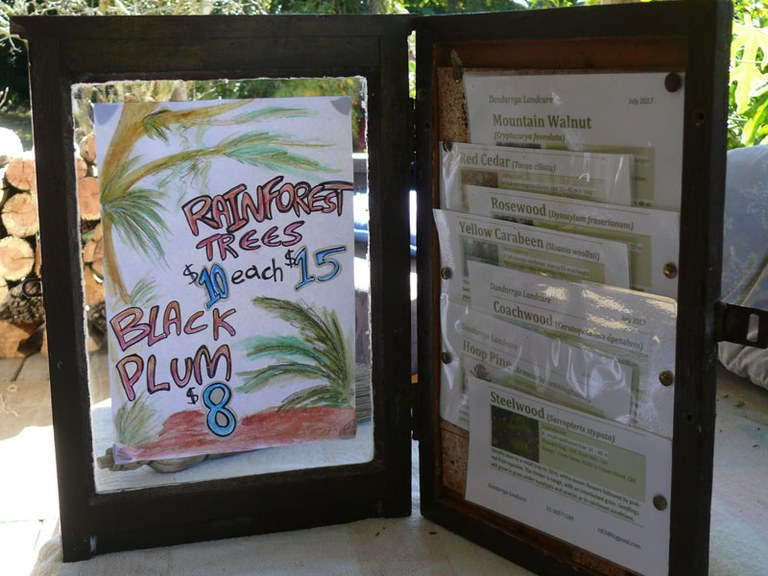 Our main goals are to:
• Encourage and assist local landowners and property managers with weed control and bush regeneration
• Catalogue and share information about local native rainforest species
• Provide access to local native seedlings and seed stock, by establishing a rainforest nursery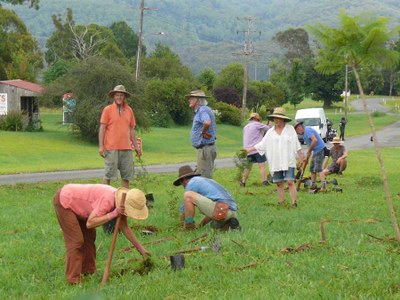 Our current projects include propagation and planting of local rainforest species, and privet control,
along the Blicks River, at Billy's Creek, at Tyringham, and at the Dundurrabin Community Centre.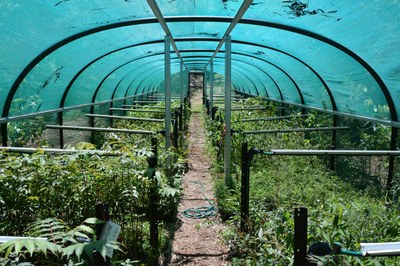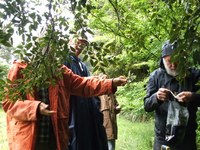 One of Barry's propagation tunnels in the rainforest. Collecting Antarctic Beech seed.
Dandarrga Native Nursery
Working Bees since September 2017 have refurbished an existing greenhouse and added composting bays.
The Dandarrga Native Nursery opened for business on 11th December 2017.
Opening hours are Mon, Wed, Fri and Saturday from 9:00 am to 12:30 pm.
We have been operating on volunteer labour, donations, and borrowed tools, but we are hopeful of future financial support from grant funding, donations and tree sales. We are meeting many of the local people interested in native plants. We are delighted at the generous donations of local native seed, cuttings and seedlings. The shade house is filling up, and all the plant life is thriving.
UPDATE February 2018 
Successful Grant Application
funds from the Environmental Community Levy Fund to purchase
nursery equipment. We are very grateful! Much needed tubes,
trays and labels have been purchased and are being put to good
use growing up rainforest and other native species.
UPDATE March 2018 
Successful Grant Application
Many thanks to the Wettenhall Environment Trust for a small grant for community education. We aim to record and share data about our local native flora species, and show how they fit into the web of life in our region. We are hosting free weekly Species ID workshops at the nursery, and will use the grant to develop further workshop material and fund workshops in 2018, as well as publish our data online and train local unemployed people as citizen scientists.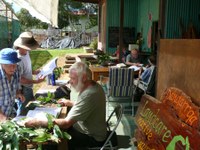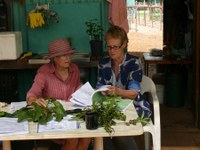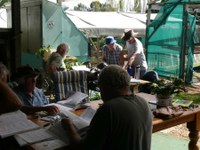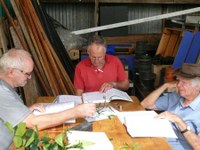 We welcome new members interested in learning about and improving our local natural biodiversity.
Projects
Privet and honeysuckle control, bush regen
Rainforest, creek restoration, seed collecting
Download group KML